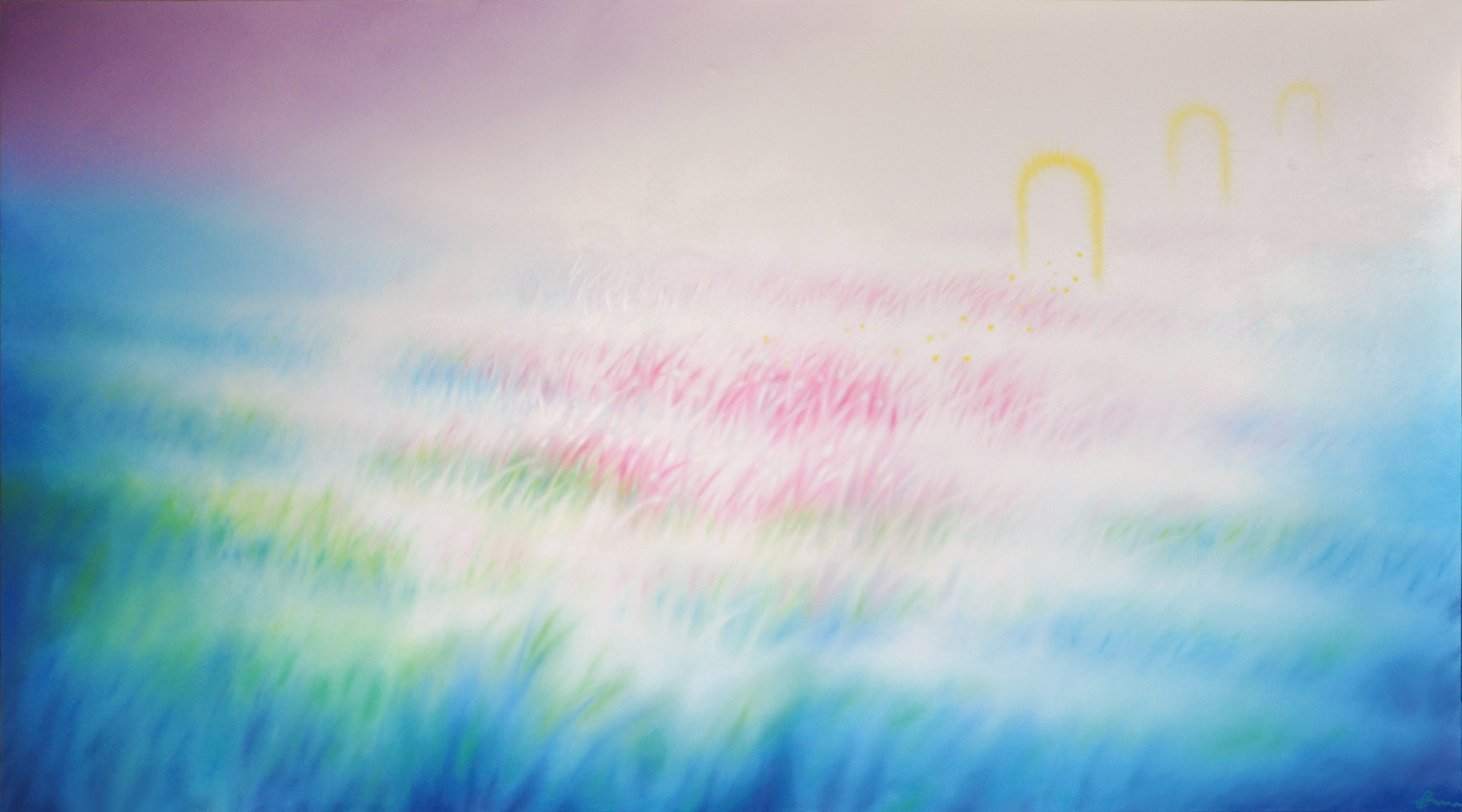 Olio su tela – oil on canvas | 270 x 150 cm | Bardo dei Cancelli – Bard of the Gates
Non con i pugni, né con le minacce, ma volando su ali di luce si sale ai Cancelli.
M.M. Agni Yoga v. 401
Not blows of a fist, nor threats, but light-winged ascent carries one to the Gates.
M.M. Agni Yoga v. 401

Vedi pagina Agni Yoga – See page Agni Yoga